Connecting to Snowflake Database¶
Snowflake is an enterprise-ready data warehouse designed for the cloud. It uses a central data repository that makes data management easier, secure, and more accessible. Astera Centerprise provides native connectivity to Snowflake databases at both source and destination points. The connectivity also envelops other functionalities in Centerprise such as SQL Query Source, Database Lookup, SQL Query Lookup, and Database Write Strategies.
In this article, we will see how Snowflake can be connected as a database destination in Centerprise. To establish the connection, we'll be using a Database Table Destination object.
1. Drag and drop the Database Table Destination object from the toolbox onto the dataflow designer. Right-click on its header and select Properties from the context menu.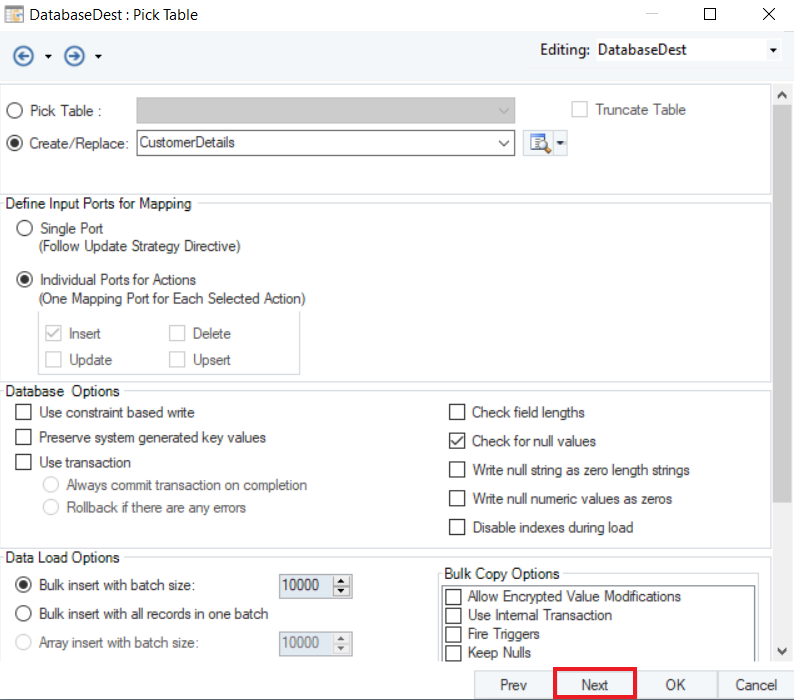 This will open a new Database Connection window on your screen.
Here, we configure the properties to establish connection with the database.
2. On the Database Connection screen, you will find a drop-down list next to the Data Provider option.
Select Snowflake < Beta > as your data provider from this list.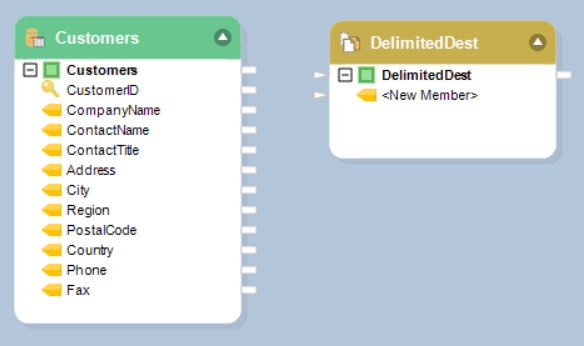 Put in the required credentials for your Snowflake < Beta > data provider account.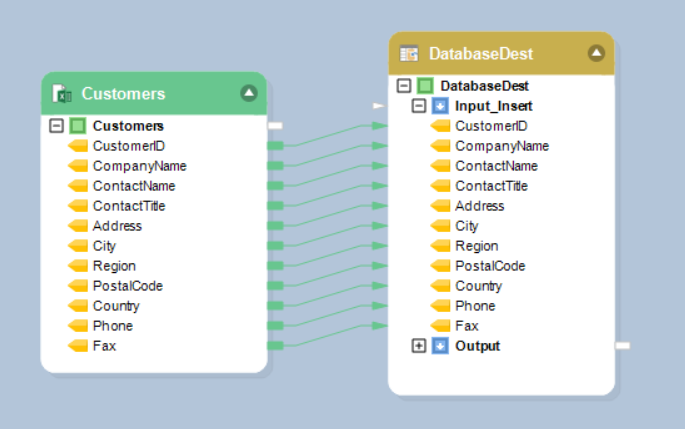 Test Connection to make sure that the database connection is successful and click OK.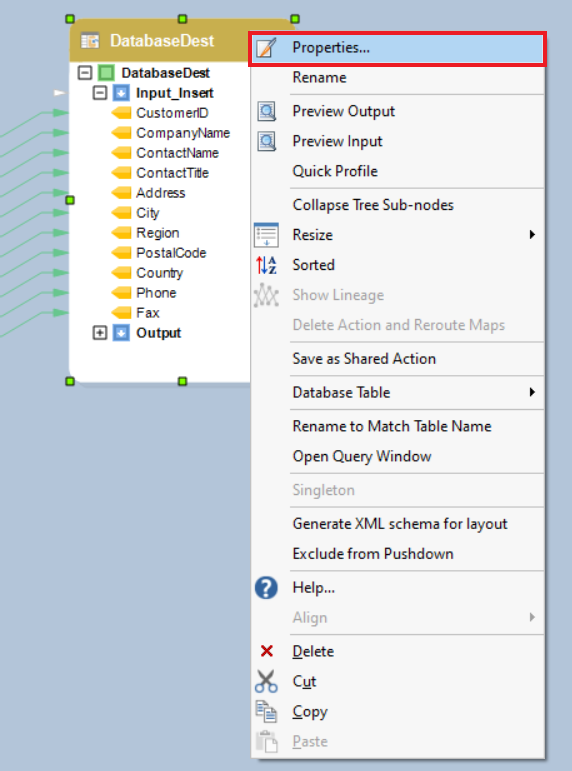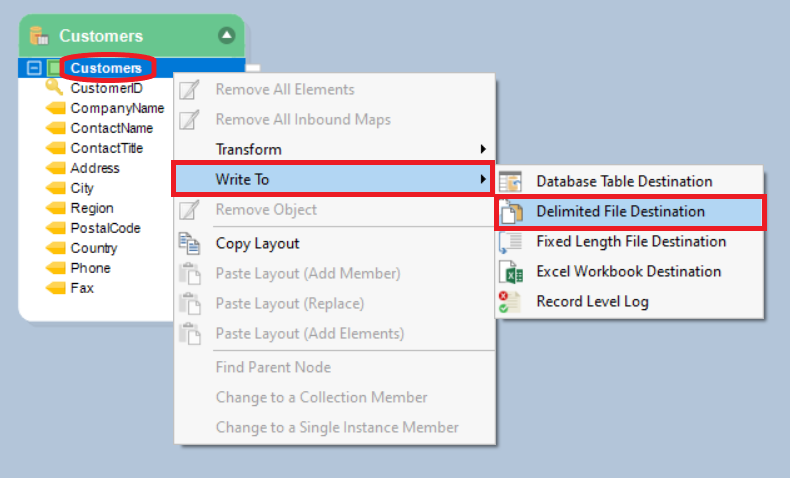 3. The connection window also has an S3 Bucket enabling option. The Amazon S3 Bucket for staging is used when the data needs to be loaded in bulk.
Centerprise provides different data loading options. To read more about these options in detail, click here.
If the S3 Bucket is not enabled, then the data can only be loaded through the Single Record Insert option in the properties window.

To enable the Amazon S3 bucket, check the option Use Amazon S3 bucket for staging and provide credentials to the S3Key, S3Secret and S3Bucket.
The connection to Snowflake (Beta) as your database provider has been successfully established. You can now write data from a source table to the Snowflake Database through the Database Table Destination object.
To learn more about how to write data to a database destination, click here.
This concludes connecting to Snowflake databases in Astera Centerprise.