Run Workflow¶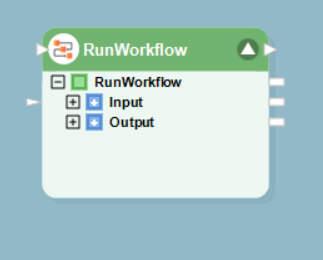 The Run Workflow task lets the user integrate a workflow within a workflow. It works on the concept of a nested workflow. You can therefore execute multiple workflows within one workflow.
1. First, we will drag-and-drop the Run Workflow object from the Toolbox. Right-click on the object's header, and select Properties from the context menu.
Note: This object is present only in the Workflow Tasks section of the Toolbox in a workflow designer.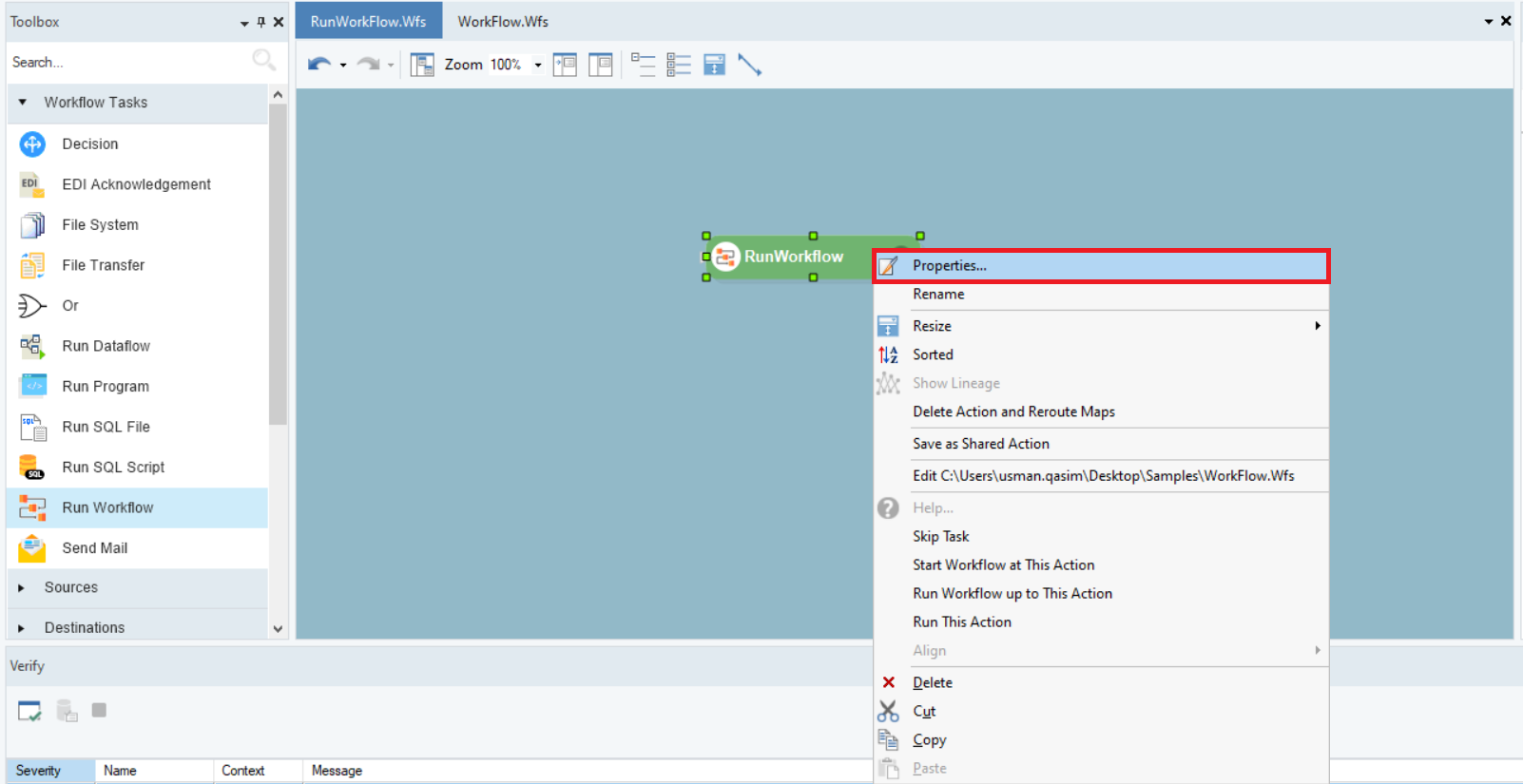 This will open the Start Workflow Job Properties window.
Path: Browse the file path of the workflow that needs to be executed.
2. Select a file path from an existing workflow.
3. Click Next and you will be taken to the General Options screen.
4. Once done, click OK, and the Run Workflow object will be configured.
Note: If you are using a project that contains workflows, you can simply drag-and-drop a .wfs document to the workflow designer and it will create a pre-configured Run Workflow object.
With this, we conclude the configuration and working of the Run Workflow object in Astera Centerprise.