How to Verify Admin Email¶
Once you have logged into the Astera Centerprise client, you can set up an admin email to access the Centerprise server. This will also allow you to be able to use the "Forgot Password" option at the time of log in.
In this document, we will discuss how to verify admin email in Astera Centerprise.
Verifying Admin Email¶
1. Once logged in, we will now proceed to enter an email address to associate with the admin user by verifying the email address.
Go to Server > Configure > Step 3: Verify Admin Email
2. Unless you have already set up an email address in the Mail Setup section of Cluster settings, the following dialogue box will pop up asking you to configure your email settings.
Click on Yes to open your cluster settings.
Click on the Mail Setup tab.
3. Enter your email server settings.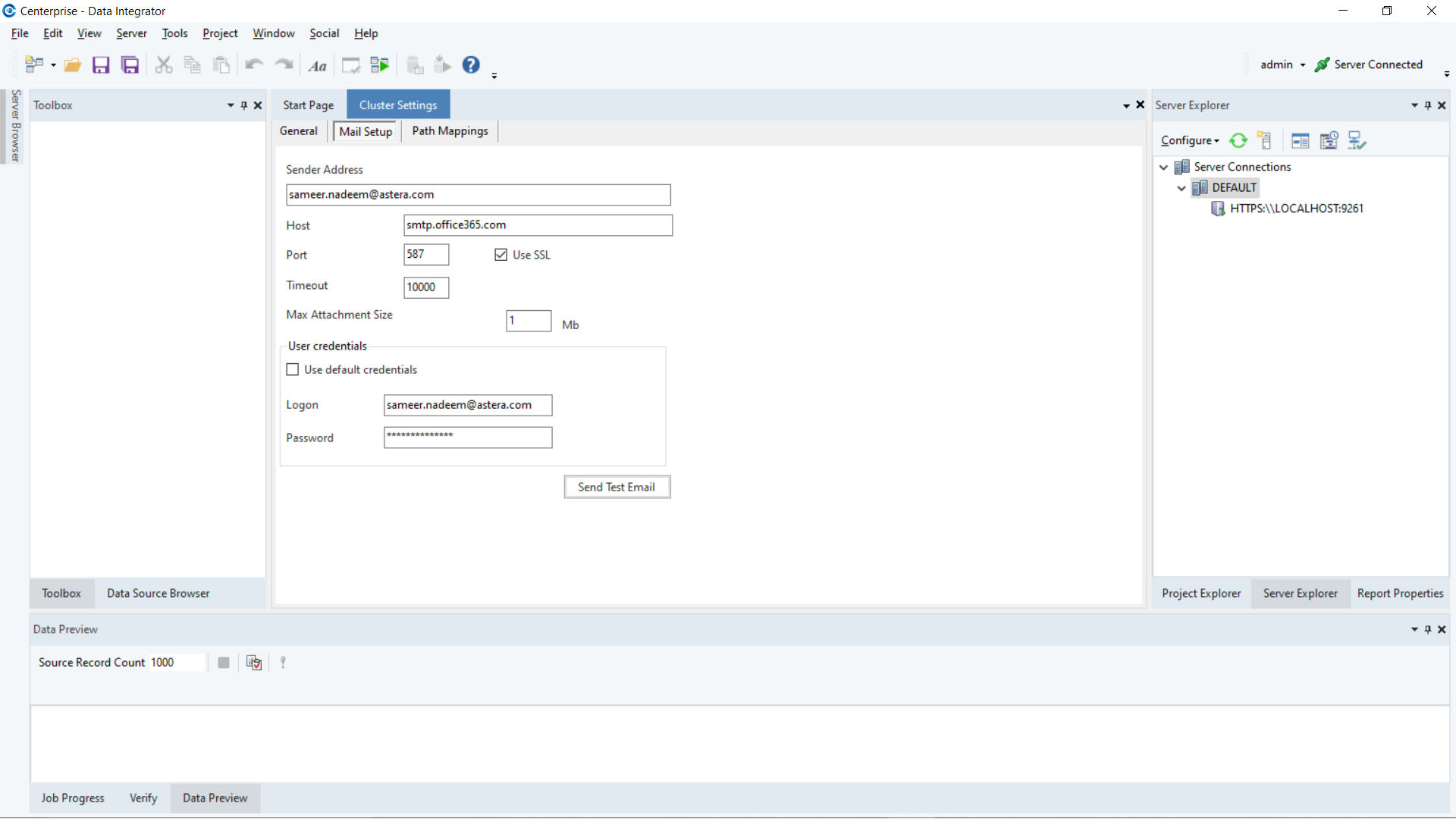 4. Now, right-click on the Cluster Settings active tab and click on Save & Close in order to save the mail setup.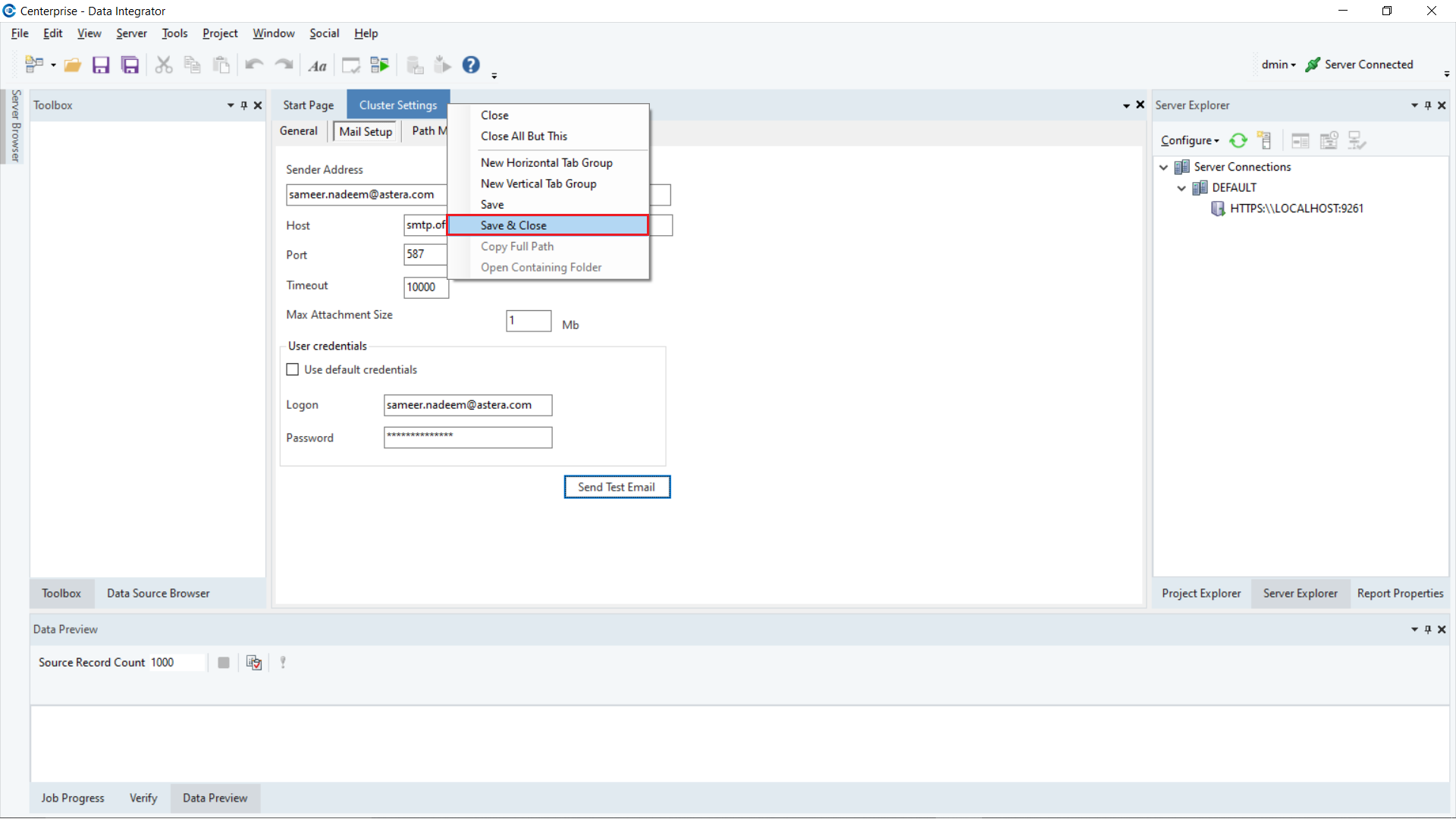 5. Re-visit the Verify Admin Email step by going to Server > Configure > Step 3: Verify Admin Email.
This time, the Configure Email dialogue box will open.
6. Enter the email address you previously set up and click on Send OTP.
7. Use the OTP from the email you received and enter it in the Configure Email dialogue and proceed.
On correct entry of the OTP, an email successfully configured dialogue will appear.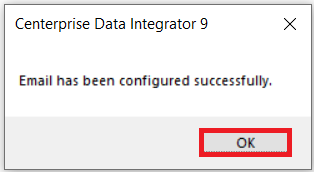 8. Click OK to exit it. We can confirm our email configuration by going to the User List.
Right click on DEFAULT under Server Connections in the Server Explorer and go to User List.
9. This opens the User List where you can confirm that the email address has been configured with the admin user.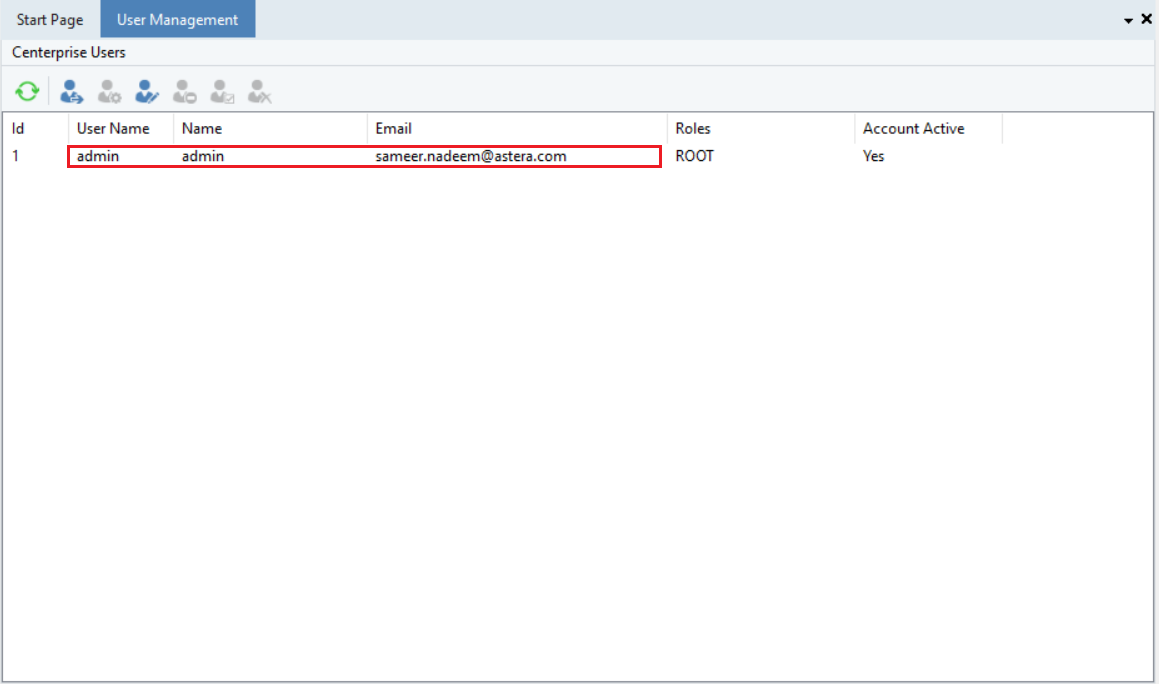 Using Forgot Password feature¶
The feature is now configured and can be utilized when needed by clicking on Forgot Password in the log in window.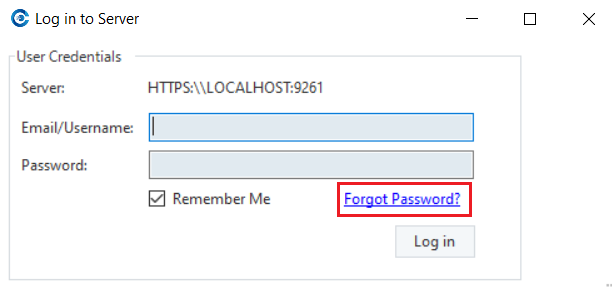 This opens the Password Reset window, where you can enter the OTP sent to the specified e-mail for the user and proceed to reset your password.
This concludes our discussion on verifying admin email in Astera Centerprise.