Offline Activation of Astera Centerprise¶
To activate Astera Centerprise on your machine, you need to enter the license key provided with the product. When the license key is entered, the client sends a request to the licensing server to grant the permission to connect. This action can only be performed when the client machine is connected to the internet.
However, Astera Centerprise provides an alternative method to activate the license offline by providing an activation code to the users who request for it. Follow the steps given below for offline activation:
1. Go to the menu bar and click on Server > Configure > Step 4: Enter License Key
2. Click on Unlock using a key.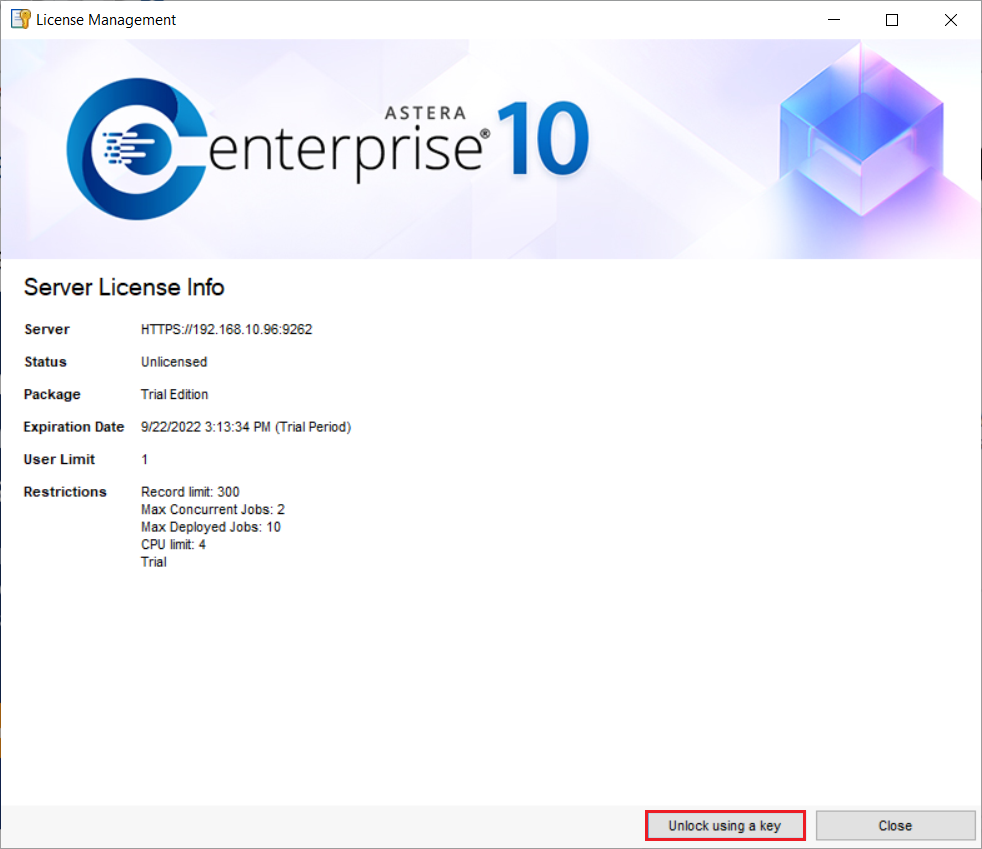 3. Type your Name, Organization and paste the Key provided to you. Then, click Unlock. Do the same if you are changing (instead of activating) your license offline.
4. Another pop-up window will give you an error about the server being unavailable because you cannot connect to the server offline. Click OK.

5. Click on Activate using a key button.
6. Now, copy the Key and the Machine Hash and email it to support@astera.com. The Machine Hash is unique for every machine. Make sure you send the correct Key and Machine Hash as it is very important for generating the correct Activation Code.
7. You will receive an activation code from the support staff via e-mail. Paste this code into the Activation Code textbox and click on Activate.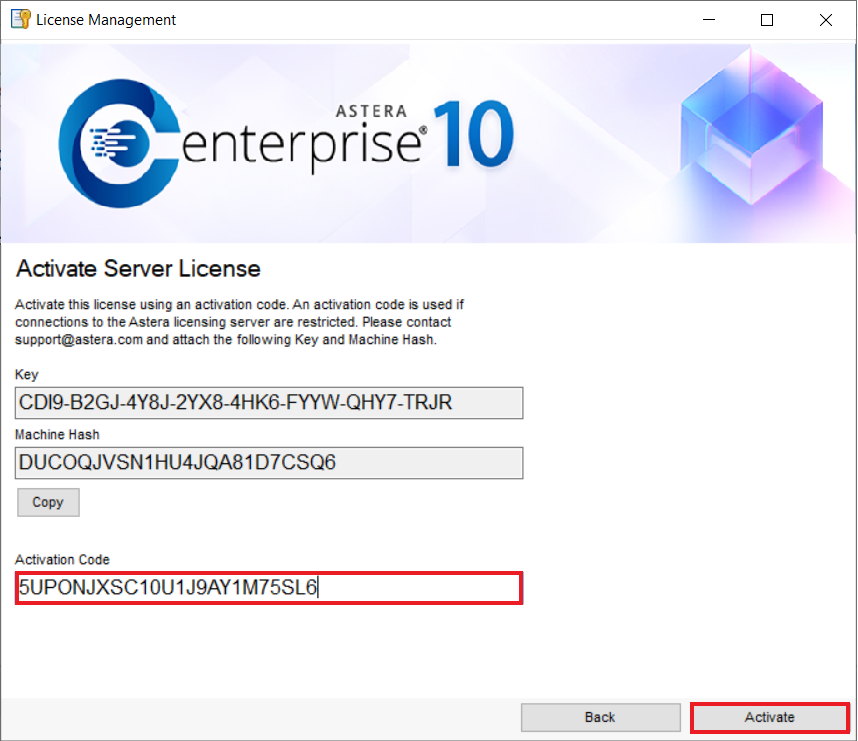 8. You have successfully activated Astera Centerprise on your machine offline using the activation code. Click OK.
9. A pop-up window will notify you that the client needs to restart for the new license to take effect. Click OK and restart the client.
You have successfully completed the offline activation of Astera Centerprise.