ReportMiner Tutorial¶
In this tutorial, we will explore the new and improved features of Astera ReportMiner. To extract data from a document, you need to create a report model, customize it using properties and multiple options available, and then select a destination of your choice to write the extracted data to, for instance, an Excel sheet or a database table.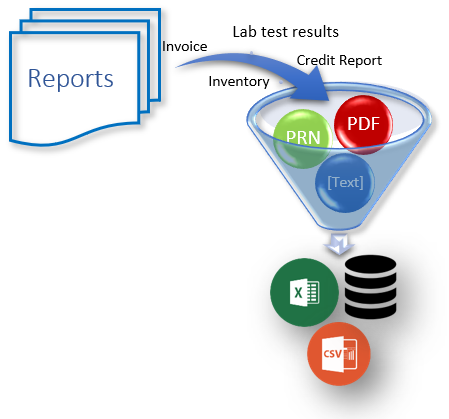 Once you have designed a report model, test it by previewing the data and collecting statistical information.
The extracted data can be massaged further to conform to downstream needs, verified for quality, and sent to the destination of your choice. The created project can be deployed to automate the entire process of data extraction and data validation from documents that have a similar layout.
This tutorial will demonstrate how Astera ReportMiner creates and automates the data extraction process and expedites data preparation with features such as Data Exporting, Workflow Orchestration, Email/FTP/Folder Integration, Data Verification and Scheduling Extraction.
The process involves two important steps as shown in the figure below: