License Management in Astera ReportMiner¶
In this article, we will go over how we can manage our license in Astera ReportMiner.
1. Go to Tools > Manage Server License.
A License Management screen will open containing the details of your existing license. On this screen, you can change, deactivate or update your license. Let's go over each of these one by one:
To Change your License¶
2. To change your license key, click on Change License.
3. Enter the Name, Organization, and Key, and click on Change for changes to take place.
Your license will be changed successfully.
To Deactivate Your License¶
2. To deactivate your license, click Deactivate License.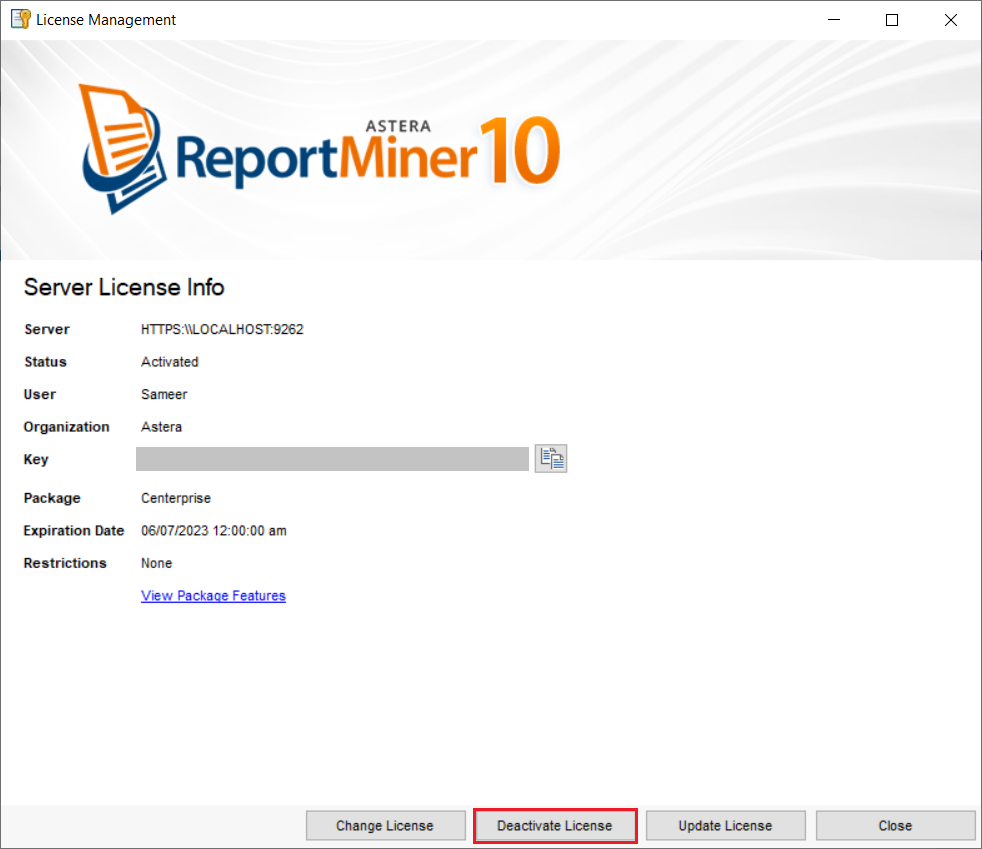 3. On the next screen, click Deactivate.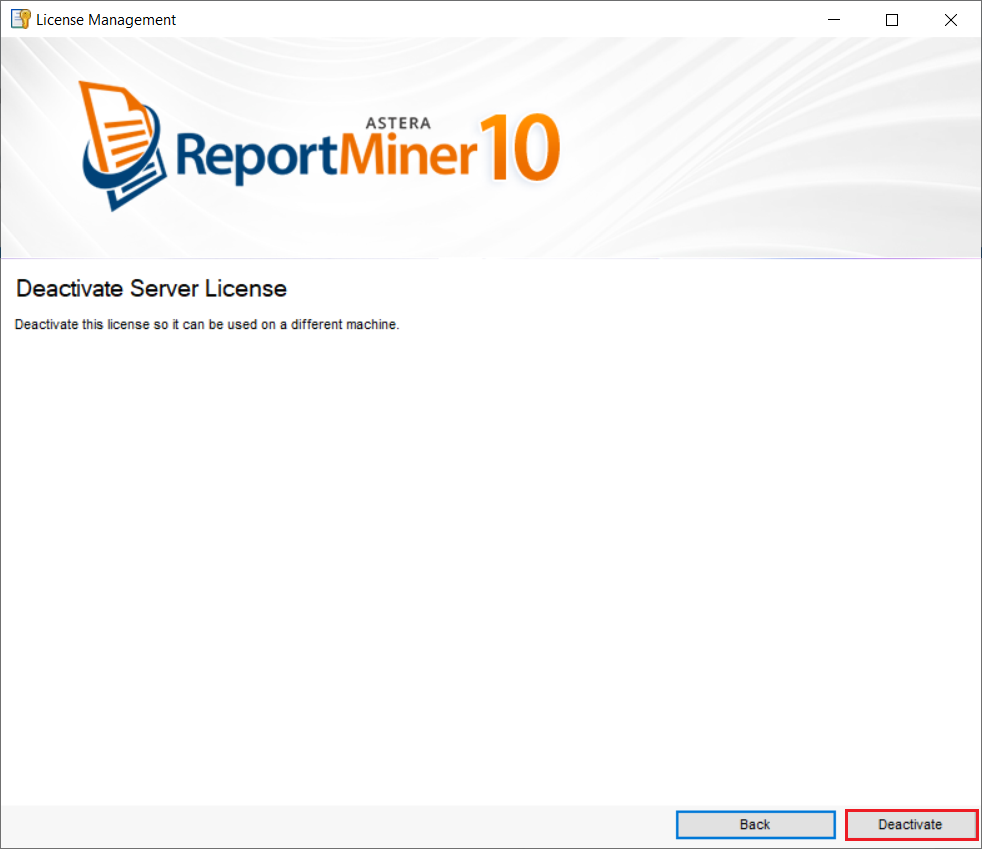 Your license will now be deactivated.
To Update Your License¶
2. To update your existing license, click on Update License.
3. Click on Update to check for updates and update the license.
4. A wizard will appear notifying you of the successful update. Click OK.
5. Now, for the new license to take effect, your ReportMiner client need to be closed. Click OK.
As you click OK, your client will shutdown and your license will be successfully updated. You can now re-launch your client and start working on it.
This is all about the license management in Astera ReportMiner.