Method Operations¶
In this article, we will be discussing various HTTP methods. We will see how HTTP requests can be made through the API Client object in Astera API Management.
For our use cases, we have made use of the Petstore Open-API definition. We can import the API to the API Browser using its import URL.
Once done, it automatically establishes various pre-defined endpoints as API Client objects. They can then be dragged and dropped onto a dataflow for further configurations and transformations.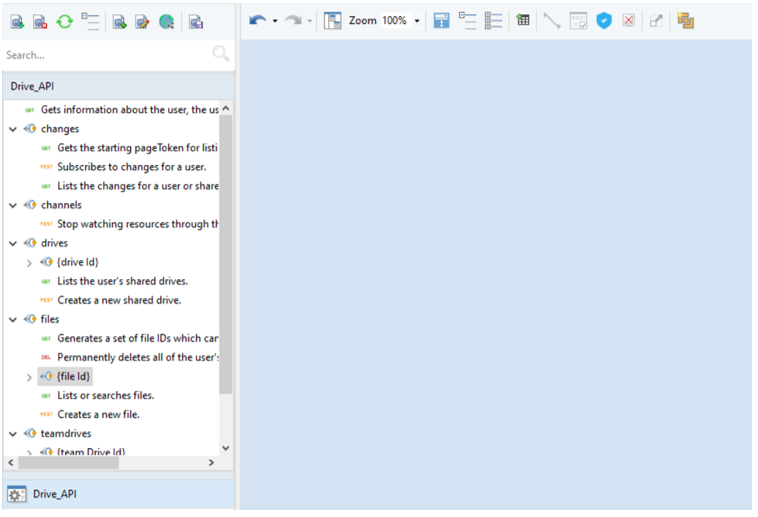 Note: When imported, a shared connection object will also be created containing the base URL and authentication details.
To learn more about importing a URL to the REST API Browser, click here.