Exporting a Report Model¶
Astera ReportMiner makes it easy to export data from a report model directly to a number of different destination types such as excel and csv. Moreover, it supports export of data to a wide range of on-premise and cloud databases including SQL Server, Oracle, DB2, Sybase, MySQL etc.
In this document, we will learn how to export data in a report model to three different destination types.
Sample Use-Case¶
In this example, we have incoming data extracted by the report model below.
Download the sample data file and report model from here.
The model contains a hierarchical structure with three data regions and multiple fields.
Click on Preview Data icon

placed in the toolbar above ReportMiner's designer. A Data Preview window will open, displaying the extracted data.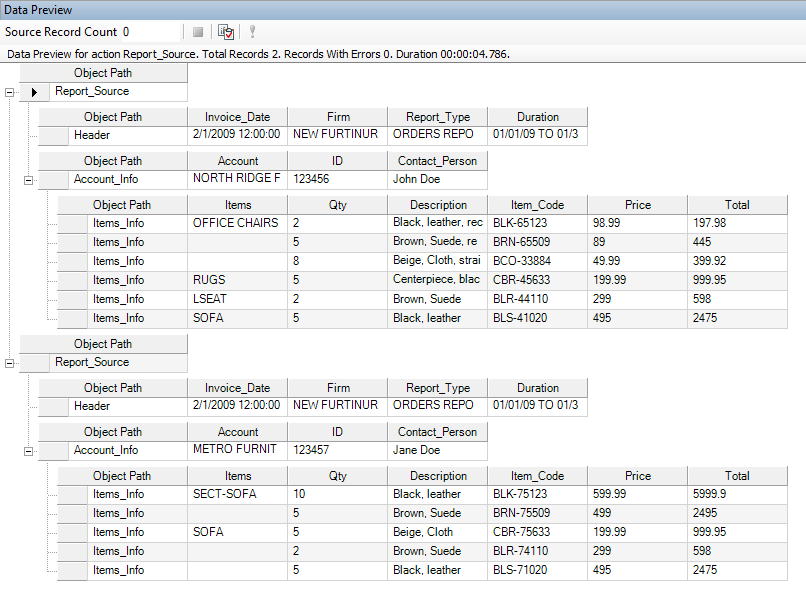 Let's export the data extracted by this report model to an excel destination, a csv file and a SQL database table.