Astera 10.0 – Release Notes¶
Astera's data management platform has grown by leaps and bounds over the past couple of years, and things are no different this time around. The 10.0 release for Astera Centerprise, ReportMiner, and DWBuilder is focused on improvements and fixes to further enhance user experience. Moreover, we have added some key new features to the platform, including cloud functionality and a beta version for Auto-Generate Layout (AGL). Read on for more details!
Report Models¶
What's New and Improved¶
The Report Model component in Astera 10.0 has introduced, modified, and enhanced some new and existing features to make the data extraction process even more flexible and user-friendly. The highlights of this release include an AI-enhanced feature of Auto-Generate Layout (Beta) which allows users to create a report model with a single click without having to create data regions or fields manually. Moreover, we've also introduced improved options and functionalities for field and region properties.These new additions have made the experience of capturing unstructured data easier than ever before.
Here's what is new and improved.
10.0 – Overall Changes and Improvements¶
The following is an overview of what is being rolled out in the new and improved version of Astera's platform, including all of its components. This includes features related to cloud accessibility, security, the user interface.
Browsing Files from the Cloud¶
Users can now browse files from the cloud and write to files that are stored in a cloud destination. 10.0 supports two kinds of cloud connectors, Amazon S3 and Microsoft Azure Blob. There are several ways of connecting to the cloud, such as, by using the Cloud Storage Connection object in a Shared Action (.sact), or by clicking on the Browse Cloud Files option available in certain objects/tabs when selecting a source file.
To learn more about creating cloud connections and browsing files from cloud storage, click here.
Password Recovery¶
In case a user forgets their password, they can now utilize the password recovery feature. After verifying an admin email, users can click on the Forgot Password option at the time of login. An OTP is sent to their verified email, allowing them to reset the password.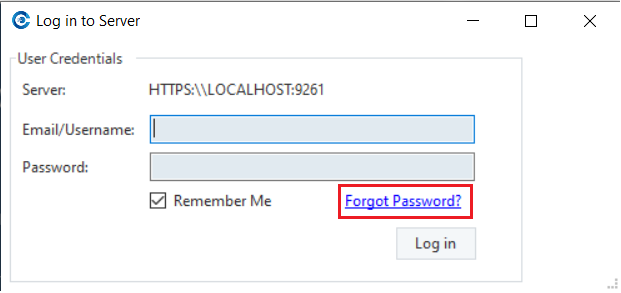 UI Changes and Fixes¶
We've made some enhancements to the look and feel of the product. Since it is entirely UI-based, it is of the utmost importance that the UI makes the user feel the ease of access that they expect from it.
Here's a list of the UI components that have been improved:
Wizards
Job Monitor
Server UI
Job Progress Window
Scheduler UI
Verification Errors/Messages
Security and User Management¶
The Security and User Management area has also been upgraded:
Issues regarding User Roles have been fixed.
User Credential security has been upgraded.
Server Deployment¶
Server configuration and deployment, specifically cloud deployment, was a big focus of this release. We've fixed several issues that users were encountering when deploying the server on cloud.
Authentication¶
Microsoft has recently introduced a new email authentication method called Modern Authentication that uses the Microsoft Identity Platform to access emails.
This is a newly added feature within the Email Source object. Emails can now be read in Astera Centerprise using this new method.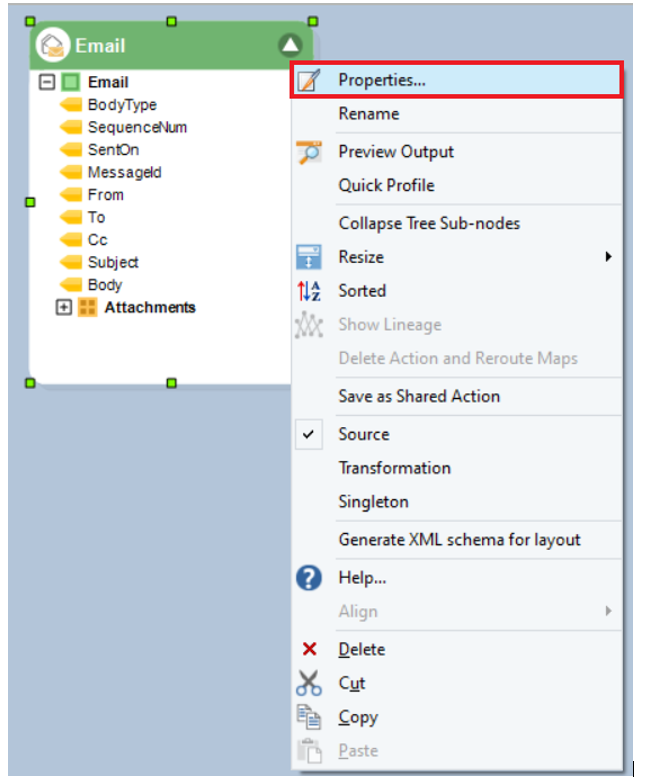 This concludes the round-up of new features and improvements in Astera's 10.0 line-up.
If you have any suggestions or feedback or would like to request a new feature, visit Astera Support or email at support@astera.com.